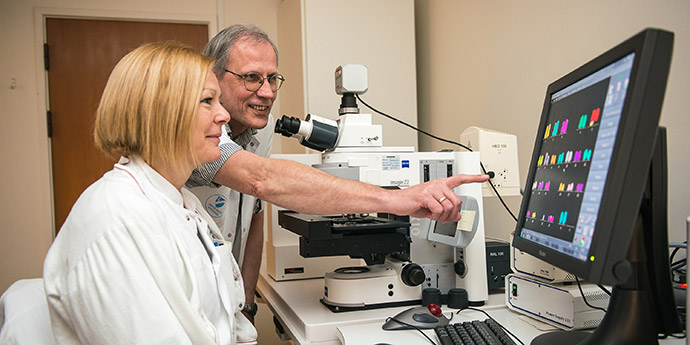 HemoDiagnostic Laboratory is part of Department of Hematology. It is a highly specialized routine and research laboratory working with basic science and clinical research in a broad spectrum of malignant hematological diseases. A wide variety of projects are carried out at the laboratory and extends from basic research to projects aiming at improving diagnostics, prognostics of hematological diseases as well as monitoring of Minimal Residual Disease (MRD).

The research facilities include laboratories for multicolor flowcytometry, molecular biology (qPCCR, ddPCR and sequencing) and cancer cytogenetics (G-banding karyotyping, 24-color karyotyping, iFISH, ImageStream and array-CGH). Research involving cell sorting is conducted at Aarhus University.

HemoDiagnostic Laboratory is also host of biobanks used for many research purposes.

The research staff includes professors, associate professors, medical doctors, post docs, PhD students, research year students and technicians.