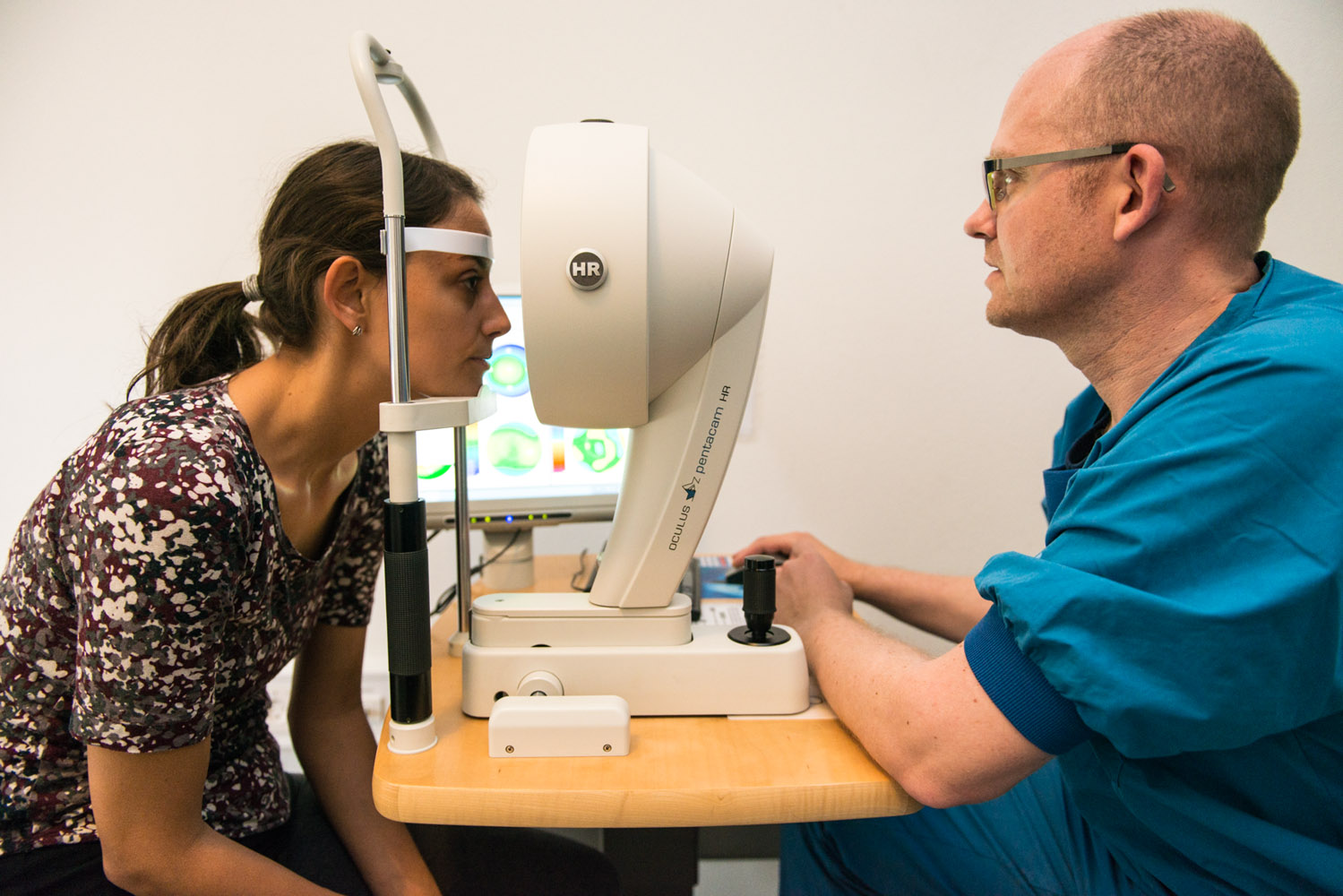 The Department of Ophthalmology offers diagnosis and treatment within all ophthalmological subspecialties.

Treatment of retinal macular diseases: The therapeutic options include retinal photocoagulation, intra-vitreal angiostatic and anti-inflammatory treatment and treatment of uveitis using TNF-alpha inhibitors.
Recent developments in ocular oncology include intra-arterial chemotherapy for the treatment of retinoblastoma.

Corneal refractive surgery: The department has a leading position in corneal refractive surgery using excimer laser and femtosecond laser for photorefractive keratectomy, LASIK, femtosecond laser lenticule extraction, and small incision lenticule extraction.

Implantation of intra-ocular lenses with special optical features such as toric and multifocal lenses after ray-tracing and advanced biometry optimised power calculations.

Corneal transplantation: Available surgical procedures include penetrating, deep anterior, and posterior lamellar keratoplasty, in addition to femtosecond laser based suture-free superficial keratoplasty.
Revised: 15 February 2018