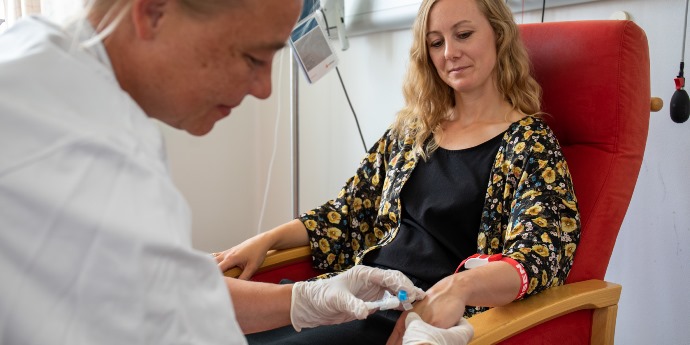 The Department of Rheumatology at Aarhus University Hospital is a tertiary referral centre for complicated and rare autoimmune diseases but also builds its expertise, research and education on the activities as a secondary referral center.
The department has teaching- and research obligations at Aarhus University, Faculty of Health Sciences.
Research at the Department of Rheumatology focuses on prevention, diagnosis, and treatment of rheumatic diseases, mainly autoimmune inflammatory diseases. Research spans from basic science to clinical and epidemiological studies.
The department has a clinical trial unit performing randomised controlled trials and observational cohort studies including patients with rheumatoid arthritis, systemic lupus, systemic sclerosis and systemic vasculitides. In relation to the clinical studies the department is part of nationwide network of collaborating rheumatology departments with established biobanks, imaging and clinical databases for translational research, which focuses on new insights into pathogenesis and new biomarkers for treatment effect and disease course.
In-house facilities and local collaboration ensure access to imaging techniques such as X-ray, CT, MRI, PET-CT, DXA, micro-CT etc.).
Translational studies within rheumatic diseases are performed in close collaboration with Department of Biomedicine at Aarhus University.