Department of Clinical Microbiology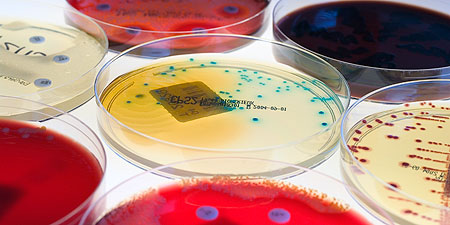 The Department of Clinical Microbiology at Aarhus University Hospital provides full diagnostic microbiological service for around the clock for both inpatients and outpatients from a referral area covering approximately 750,000 inhabitants.
The department performs extensive antimicrobial susceptibility testing of bacterial pathogens. Results are communicated to the treating physicians, as well as to regional and national boards giving advice on the use of antimicrobial agents.
The department is especially well known for investigations of sexually transmitted diseases, clinical microbiology of cystic fibrosis, and identification and classification of bacteria.
The department is active in national and international research groups and involved in formalised scientific cooperations with Duke University, USA, University of Münster, Germany, and University of Tasmania, Australia.