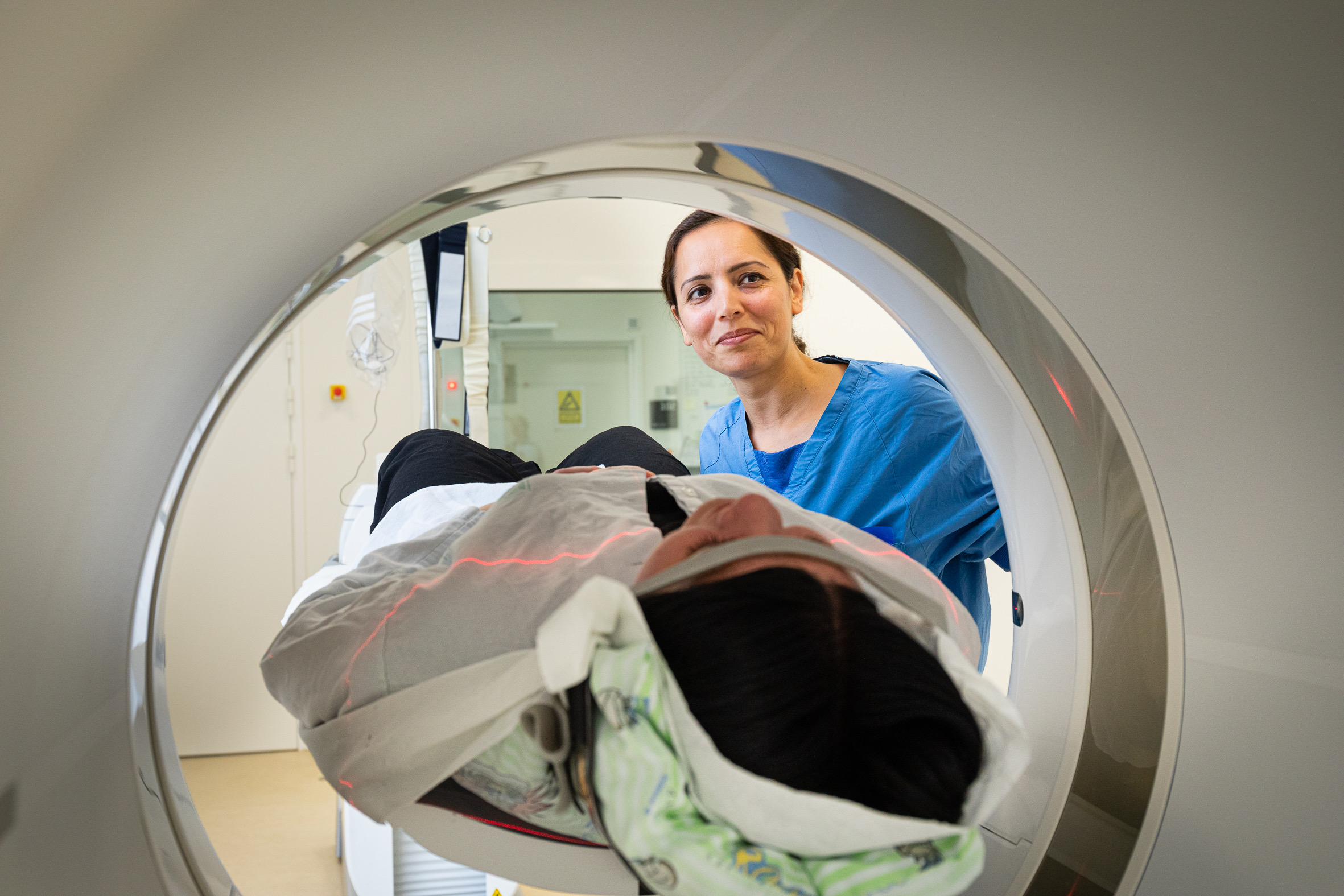 Ate Haraldsen and Lene Sofia Sørensen, August 2022
The department provides state of the art diagnostic tests with a constant focus on delivering the best patient investigation to each individual patient in time for diagnosis and treatment without delay.
The department performs 30.000 patient examinations yearly. This is done in close cooperation with referring physicians both within the university hospital and from clinical departments throughout the rest of Denmark.

We continually seek to improve diagnosis and treatments based on scientific evidence.
Access to advanced hybrid imaging technology and new PET-tracers combined with high expertise has resulted in development and implementation of several up front imaging techniques for clinical use.

The department has special focus on nuclear cardiology, neuroimaging and functional imaging in oncology and inflammatory diseases and is performing a large number of studies in core areas such as cardiac PET-CT with O-15-water, oncological PET-CT with F-18-FDG, Ga-68-Dotatoc, F-18-PSMA and F-18-Dopa, PET-CT imaging in radiation therapy, PET-CT imaging of the brain with F-18-FDG, F-18-PE2I, F-18-Flutemetamol, F-18-FET and several novel neuroimaging tracers.

The department is also performing radiotargeted therapy with both Lutetium-177 and Yttrium-90-labelled compounds against neuroendocrine tumours and hepatic metastases as well as Ra-223 and Lu-177 therapy in relation to cancer prostate.