Proton therapy at DCPT
Proton therapy is a highly precise form of radiotherapy for cancer treatment that spares the healthy tissue adjacent to the tumour.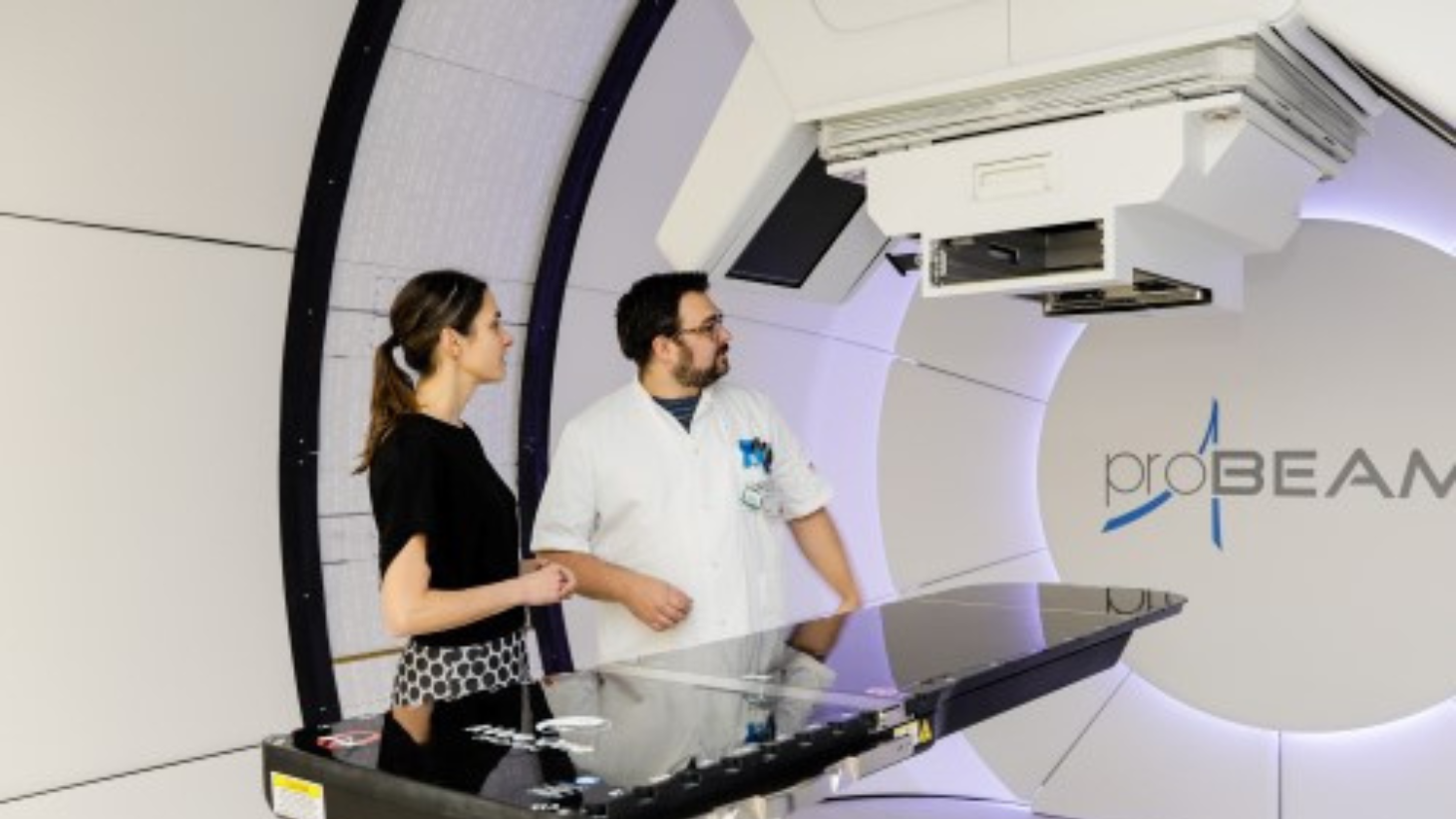 The Danish Centre for Particle Therapy (DCPT) provides proton radiotherapy for patients with cancer and benign tumours. With a highly precise and concentrated radiation dose to a target or tumour, proton therapy spares irradiation for the healthy tissue adjacent to the tumour. This means that patients are expected to experience less side effects compared to standard radiation therapy.
Proton therapy is beneficial to some patients with complex, localised tumours in close proximity to vital organs, in particular children and adolescents. It is estimated that 10-15 % of patients currently treated with standard radiotherapy can benefit from proton therapy in the future. For some patients and diagnosis, standard radiotherapy with photons is preferred. In close collaboration with the referring physician, our radiation oncologists, medical physicists and dosimetrists assess whether patients can benefit from proton therapy. Proton treatment usually takes five to six weeks depending on the diagnosis. One treatment session lasts for approximately 30-60 minutes, and delivery of each radiation dose only takes a couple of minutes.
Treatment facilities
The Danish Centre for Particle Therapy has three treatment rooms and one experimental room dedicated to research. The proton beam is generated with high speed in a cyclotron and transported for one treatment room at a time through a beamline to the three-story high gantries.

The gantry in each of the treatment rooms is equipped with an imaging system used to determine the exact position of the tumour. The gantry rotates 360 degrees around the patient at the treatment table and directs the proton beam with high precision adjusted to the shape of the tumour.
Facts
The treatment facilities feature the Varian ProBeam system providing a pencil beam scanning technology.
Approximately 80% of all patients at DCPT participate in clinical trials.