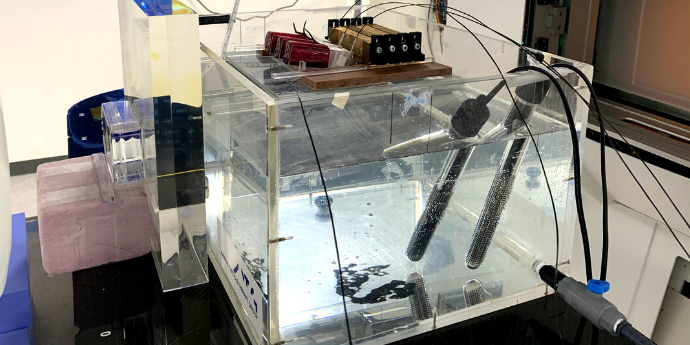 The Danish Centre for Particle Therapy is the Danish national platform for research in particle therapy at the highest international level. The goal is to provide a framework for interdisciplinary research in proton and photon radiotherapy and for optimal implementation of evidence based proton therapy for all relevant cancer patients.

Research activities at DCPT spans pre-clinical and experimental research, translational research and clinical research within radiation oncology, medical physics and radiobiology. Research projects are conducted in close collaboration with Danish radiotherapy centres and oncology departments, the Danish Multidisciplinary Cancer Groups and international partners.

DCPT houses three treatment rooms and one experimental room, where dosimetry, in vitro and in vivo studies are conducted. This allows for experimental research to be carried out in interdisciplinary collaborative projects close to clinical practice.

Find more information on research at DCPT by following the links below.
Read more about the projects and people based at the Danish Centre for Particle Therapy.
Clinical trials at DCPT involve data collection on treatment response and dose response analyses as well as comparative dose planning studies.
The research group is actively engaged in a number of national and international research networks and collaborations.
Find information about the experimental research facilities at DCPT.
Read more about major grants for current research projects.