Our approach to innovation
Understand our approach to innovation and how we use it as a concept to improve our healthcare services.
Innovation is part of the transformation
Our healthcare system is facing the need for transformation due to radical demographic changes and severe capacity issues. This change can be embraced by adapting to new technologies, reaping the benefits of data, and bringing artificial intelligence solutions into daily clinical practice. But transformational change is impossible without people; our clinicians, researchers, leaders and innovation talents.
At Aarhus University Hospital we foresee a future in which we have unleashed the innovation potential at Danish hospitals with respect for social, economic and environmental sustainability driven by science, technology and dedicated people. In doing so, we aim to accelerate the innovation of new treatments while improving the health of patients in Denmark and beyond. Also, our work is aligned with the development of a more value-based healthcare system.
A systematic approach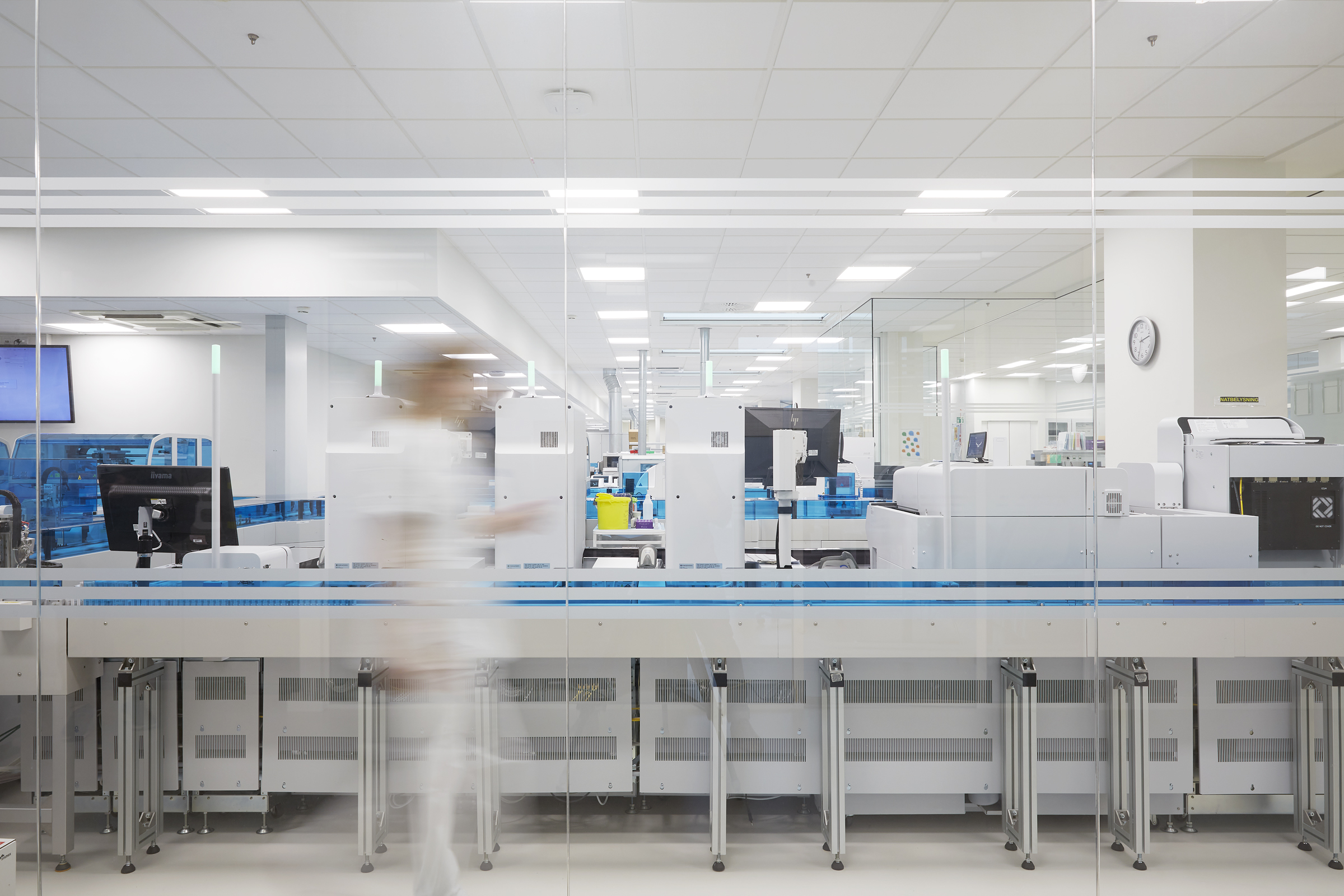 We facilitate the process of systematically identifying, selecting and implementing new research-related ideas and innovation projects to improve treatments, processes and patient outcomes. Our structured approach to innovation helps us to create, test and implement new solutions.
Working with systematic innovation in healthcare requires our commitment to continuous improvements as well as our willingness to experiment and try new ways of working. This can be challenging in the highly regulated field of public healthcare, where change is often slow and difficult to implement. However, systematic innovation yields significant rewards when new innovative healthcare solutions can create patient impact, improved outcomes and more value-based care.
At Aarhus University Hospital, we believe that working with systematic innovation in healthcare requires a combination of commitment, collaboration and the use of data and analytics. By adopting this approach, we believe that our hospital can create a culture of innovation that supports the development of new and innovative solutions that improve patient outcomes while driving progress in public healthcare.
Systematic innovation in informed decision-making means leveraging large amounts of data from multiple sources, such as electronic health records, facility logistics, clinical trials and patient feedback, to gain insights into healthcare trends and identify areas for improvement. The use of quantifiable metrics also helps healthcare organisations to evaluate the success of new initiatives and make data-driven decisions about which initiatives to scale and expand.
We apply problem-solving to patient needs in order to deliver new solutions with a clear focus on implementation and scalability. This enables us to create a culture of innovation by supporting clinicians and researchers in developing their innovation projects. Our innovation efforts allow us to develop new ways of impacting the value we deliver to our patients.
Aarhus University Hospital is working to reduce innovation barriers for our healthcare professionals and to collaborate nationally and internationally with other hospitals and industry partners to create synergies that accelerate innovation. Collaborations, partnerships and alliances are key components of our innovation efforts along with supporting our clinicians and researchers – and their innovation projects.
Medical Modelling and Informatics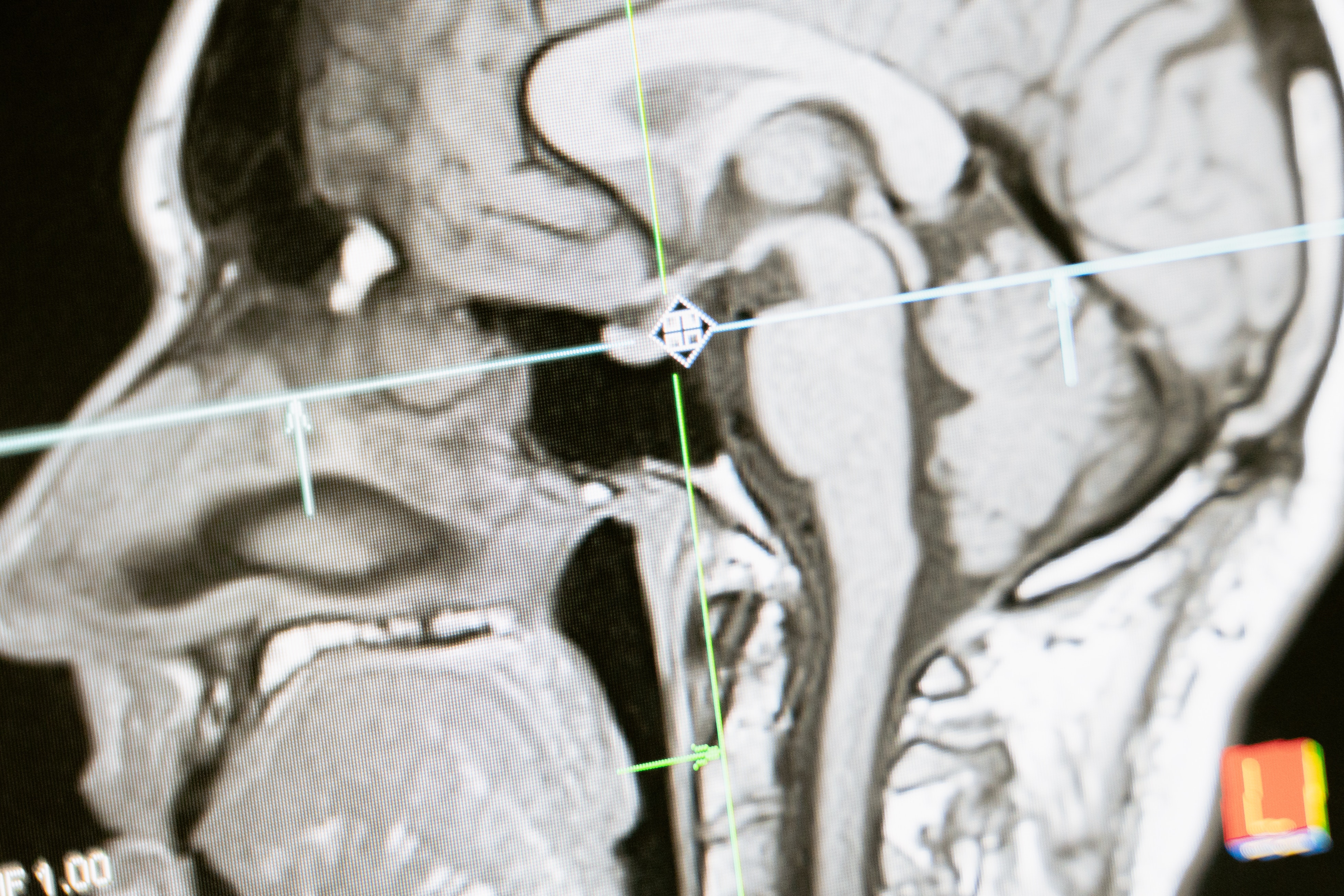 Our clinical teams are committed to building upon evidence-based approaches to elevate the quality and efficiency of the care they provide. The digitalisation of workflows across the organisation provides immediate value to patients and employees alike. However, to capitalise on the full innovation potential of large quantities of high-quality data, technical expertise and clinical excellence, Aarhus University Hospital is committed to incorporating medical modelling and informatics into the core of its clinical functions.
Technological developments in the fields of computer science and engineering enable the construction of increasingly complex models to be used in clinical practice. The models may, in some cases, be given a physical form by means of additive manufacturing processes. In others, data enrichment may lead to entirely virtual models that can be used in planning and monitoring – or for educational purposes.
Aarhus University Hospital has established an in-house 3D Innovation Lab to investigate the new opportunities afforded by 3D-printed and virtual models in the context of selected surgical specialities. We are collecting evidence on the value created when patient-specific models are used to plan and disseminate complex surgical procedures, and when cutting guides are used to optimise the procedures and outcomes in reconstructive bone surgery.
Regardless of the specific method of interaction with the clinician, models must be incorporated into existing, fine-tuned workflows in safe, accountable and efficient ways. This applies to both physical models of anatomy and to the more abstract machine learning and artificial intelligence models that act as decision-support systems, providing data-driven predictions and classifications in both clinical and operational contexts. Together with our colleagues from clinical and technical departments, as well as our external partners, we enable our Hospital's transition into an informatics-driven learning health system.