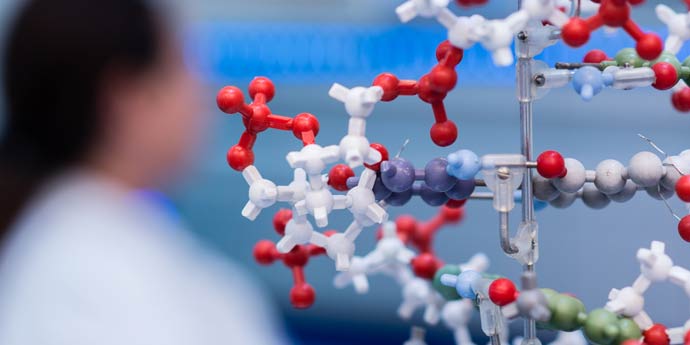 The department provides molecular diagnostic services to clinicians at clinical departments to support diagnosis in hereditary diseases since 1996.
From mid-2019 MOMA will deliver whole genome analyses to the Danish National Genome Center, which is currently being established.
A full list of all analyses accredited by DANAK/ILAC ISO 15189 for medical examination and performed by MOMA is maintained by DANAK.
Our range of analyses includes variant screening and interpretation in different cancer types (breast, ovary, colon, kidney, MEN), hereditary cardiac diseases including sudden cardiac death and thoracic aorta dilation, endocrine and other disease. We offer targeted small and large gene panels, exome and whole-genome sequencing.
In 2013, we implemented next-generation sequencing (NGS) for patient diagnostics – a major breakthrough that optimizes patient diagnosis and management at the clinical departments.
Other molecular diagnostic methods include Sanger sequencing, MLPA, PCR, digital and Realtime PCR.
Nationally, we provide molecular analyses to the departments of clinical genetics in Aarhus, Vejle, Odense and Aalborg, The Department of Cardiology, The Department of Internal Medicine and Endocrinology at Aarhus University Hospital, general practitioners, The HNPCC Danish National Registry and others.
We deliver data to international customers within our standard range of analyses as well as identification of cell lines (IdentiCell).
Please, find further information such as clinical guidance and ordering information at moma.dk.