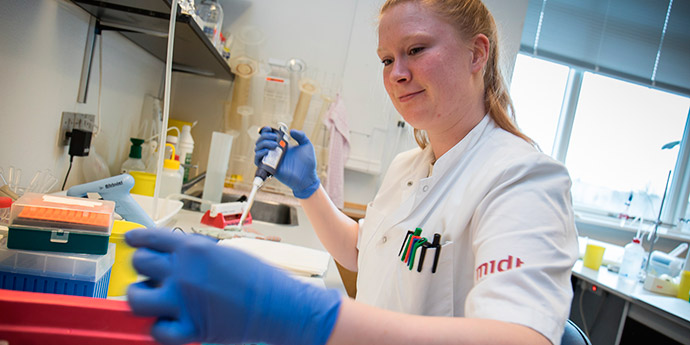 Research at Department of Dermatology covers basic science, clinical research and epidemiological studies. The topics include exploratory studies of disease mechanisms as well as prevention and treatment of a broad spectrum of dermatological diseases.
The research facilities include laboratories for molecular biology research and a clinical trial unit. Research involving animal models is conducted at Aarhus University, epidemiological studies are carried out in close collaboration with the Department of Clinical Epidemiology at Aarhus University Hospital.
The research staff includes a professor, a research consultant, eight associate professors, post docs and PhD students including one nurse, research year students, two nurses and two technicians.